The advent of Artificial Intelligence (AI) appeared as a game-changer in the SEO industry. As it brought both – challenges and opportunities, SEOs are brainstorming on how to prevent manipulation of content ranking signals scale, especially content.
The fact is that Artificial Intelligence tools can write original content. AI generated content is good stuff from the reader's point of view. In fact, some AI-written content is scary good.
It sounds like AI generated content is SEO-friendly as a well-written content saves SEOs' time and helps them to improve database-driven pages, like product categories, city-driven pages and more.
So, does AI offer an SEO solution?
The answer is not what you are thinking or what perception was built around AI.
John Mueller – Senior Search Analyst / Search Relations team lead Google -has been asserting that Google doesn't like AI content, and has often been quoted saying that Artificial Intelligence created content is against the Google Guidelines.
Google's statement, released the first ever "Helpful Content" updates in December 2022, read- "A signal used by our automated ranking systems to better ensure people see original, helpful content written by people, for people, in search results."
Finding and penalizing AI content was one of the main focuses of Google Updates.
Can AI-written content be detected?
It seems that AI-generated content is undetectable because of its accuracy and it often sounds natural and flows well, and can even add a lot of value, yet, it can be detected.
Here are some solutions–
GPT-2 Output Detector Demo
GPT-2 Output Detector Demo is free. To use this app one doesn't have to register.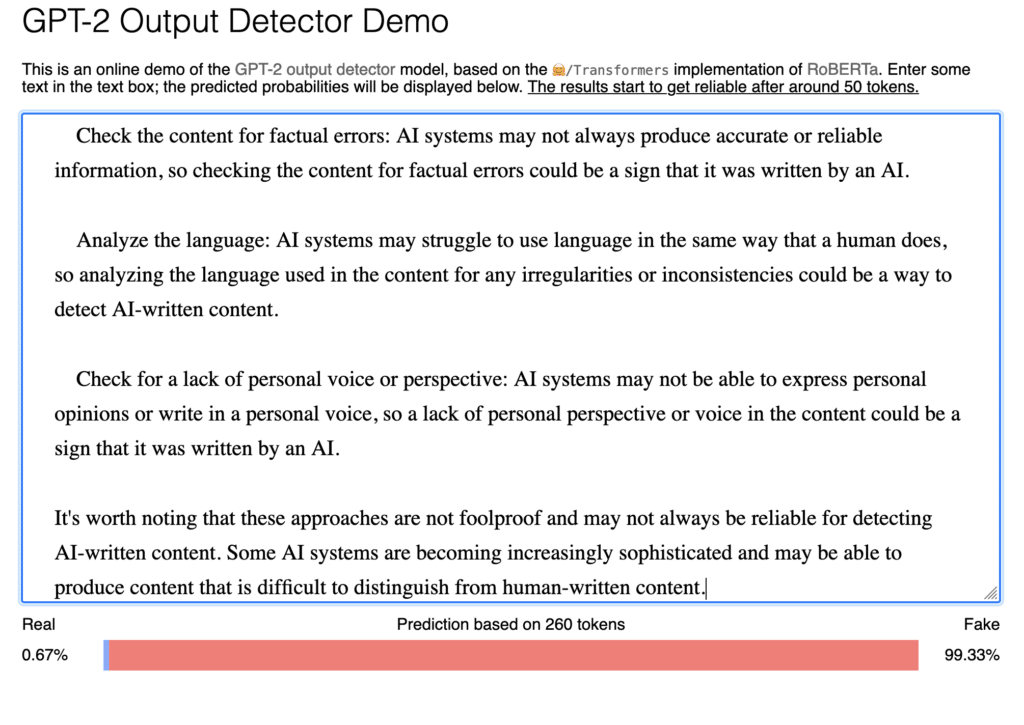 GPT – Writer
GPT – Writer – a free and open AI detecting tool – . is a bit less reliable than GPT-2. However, it is still usued to manage to detect AI-generated content.
Content at Scale
AI Detector – Content at Scale gives your content a human score, so aim at higher percent.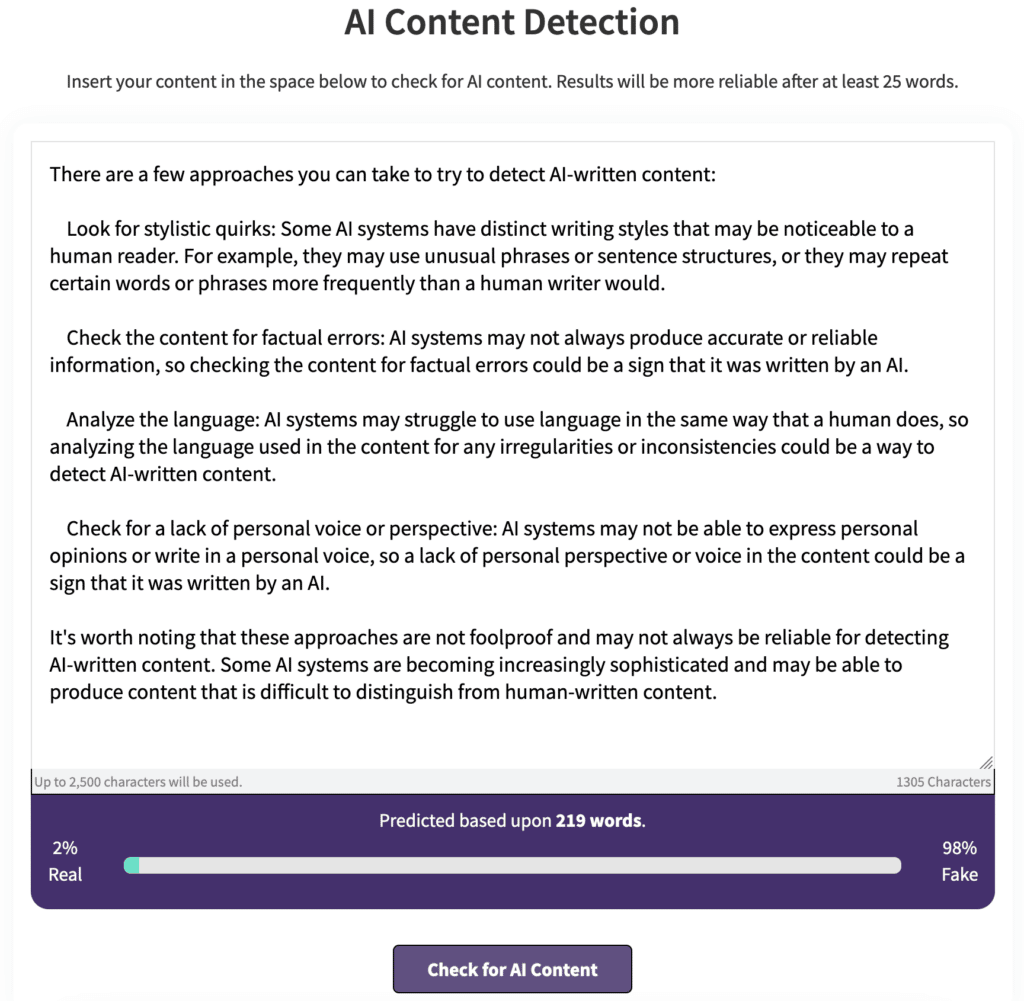 AI Content Detector
AI Content Detector – a free detector tool – has a limit of up to 200 words.
Originality.AI
Originality.AI – a only premium tool – charges 0.1 cent per credit and checks your content for both originality and AI.